The Perfect Humidifier For Your Room
Premium Wolf Head Humidifier is an all-in-one humidifier made from the highest quality materials with a built-in timer function.
Ditch the simple humidifiers and start enjoying the stylish Wolf Humidifier!

Breathe Better With Ultrasonic Atomization Mist
Experience the benefits of ultrasonic atomization, which uses high-frequency vibrations to turn water into a fine mist that gently moisturizes the air.
The timing function allows you to set a 3 seconds interval for the humidifier to turn on and off, making it convenient and easy to use.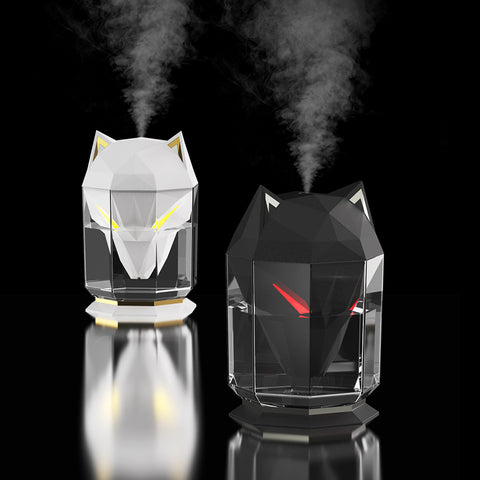 Adding Essential Oils Provide Therapeutic Benefits
Adding essential oils to your humidifier can transform your living space into a calming oasis. 
With the power of aromatherapy, you can elevate your experience and create a relaxing and rejuvenating atmosphere in your home.
Try adding a few drops of your favorite essential oil to your humidifier today and experience the benefits for yourself.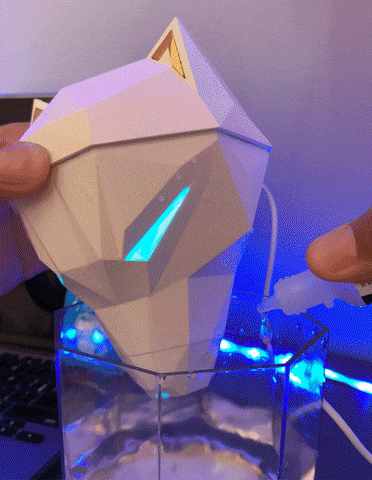 Cool Atmosphere Light
In addition to its functional benefits, it also boasts a cool atmosphere light and intermittent spray function.
The soft ambient light creates a calming atmosphere in your room,
While the intermittent spray function ensures that the air remains moisturized throughout the night.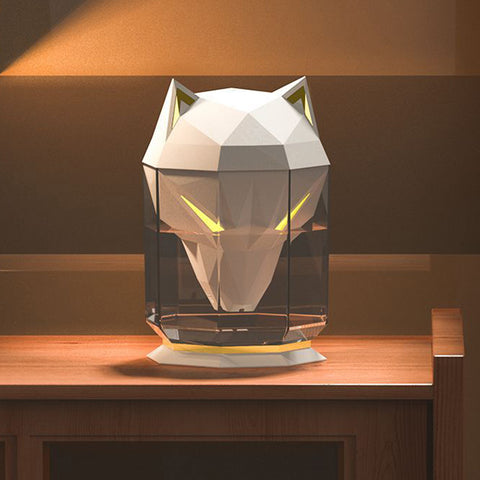 Transform your living space into a sanctuary with the Wolf Humidifier.
Its unique design, advanced features, and convenient functions make it the perfect choice for anyone looking to improve their indoor air quality.
Get yours today!
Our Guarantee:

We have a risk-free 30-day guarantee that begins only when you receive the product! 
✅ 30-Day Money-Back Guarantee
✅ Order Processed Within 24 Hours
✅ Safe and Secure SSL Checkout
✅ 100% Quality Inspection
✅ 24/7 Customer Service