Experience the perfect blend of functionality and creativity with our Wooden Puzzle Folding Knife.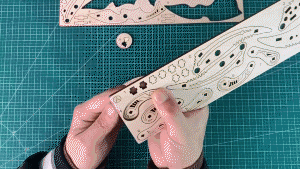 This exceptional knife is not only a practical tool but also a work of art that will captivate knife enthusiasts and puzzle lovers.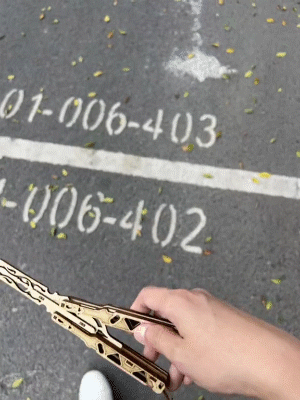 Features
Unique Design: Our folding knife features a handle crafted from high-quality wood, showcasing an intricate puzzle-inspired design. The natural beauty of the wood, combined with the puzzle pattern, creates an eye-catching and visually appealing piece.
Versatile and Reliable: Designed for versatility, our folding knife is equipped with a sharp and durable stainless steel blade. It is ideal for a wide range of tasks, from everyday cutting needs to outdoor adventures. The foldable design ensures convenience and portability, allowing you to take it anywhere with ease.
Craftsmanship and Quality: We take pride in the craftsmanship and quality of our Wooden Puzzle Folding Knife. Each knife is meticulously crafted to ensure precision and durability. The handle is ergonomically designed for a comfortable grip, allowing for effortless handling and use.
Perfect Gift Idea: Whether you're shopping for a knife enthusiast or someone who appreciates unique designs, our Wooden Puzzle Folding Knife makes an excellent gift choice. It's perfect for birthdays, holidays, or any special occasion. Surprise your loved ones with this exceptional and practical gift.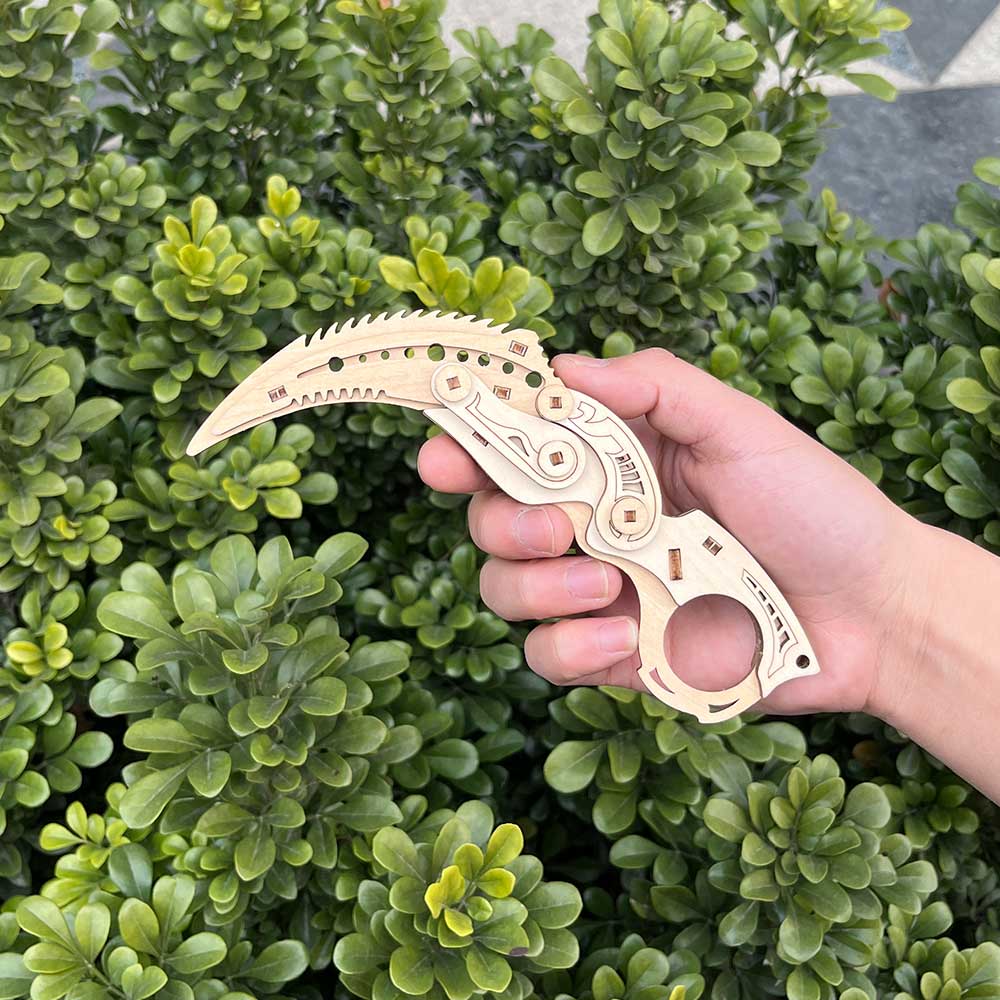 Specifications:
Handle Material: High-quality wood
Blade Material: Stainless steel
Folding mechanism for easy storage
Puzzle-inspired handle design
Please note that this folding knife is intended for adult use only and should be handled with care.
Elevate your knife collection with the elegance and functionality of our Wooden Puzzle Folding Knife. Order yours today and experience the perfect combination of artistry and utility.