STAY TOASTY WARM AND STYLISH WITH OUR USB HEATED JACKET
✅ Customizable Heat in 5 Zones
🏃‍♂️ Perfect for Outdoor Sports
🤧 Durable & Fashionable Design
⚡ USB Powered for Convenience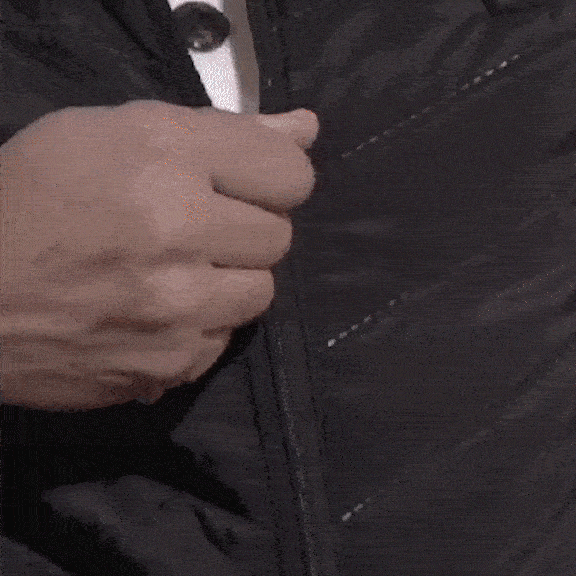 🛋 GETTING CHILLY OUTDOORS?
Don't let the cold stop you from your outdoor activities. Our ThermoMax Heat-Up Winter Jacket keeps you warm and cozy, from your morning run to your evening walk.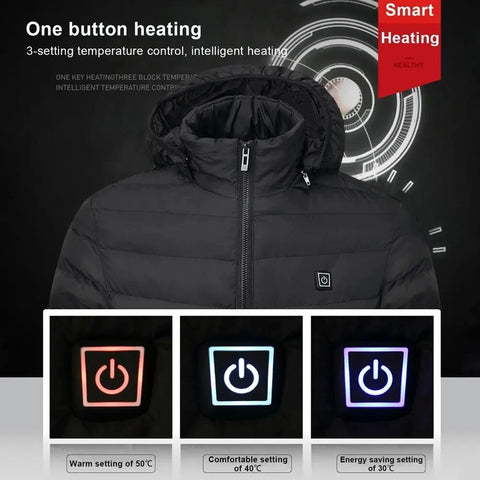 🏈 HATE BULKY WINTER CLOTHES?
Say goodbye to heavy, restrictive winter gear. Our ThermoMax Jacket's sleek design offers warmth without the weight, without sacrificing style or comfort.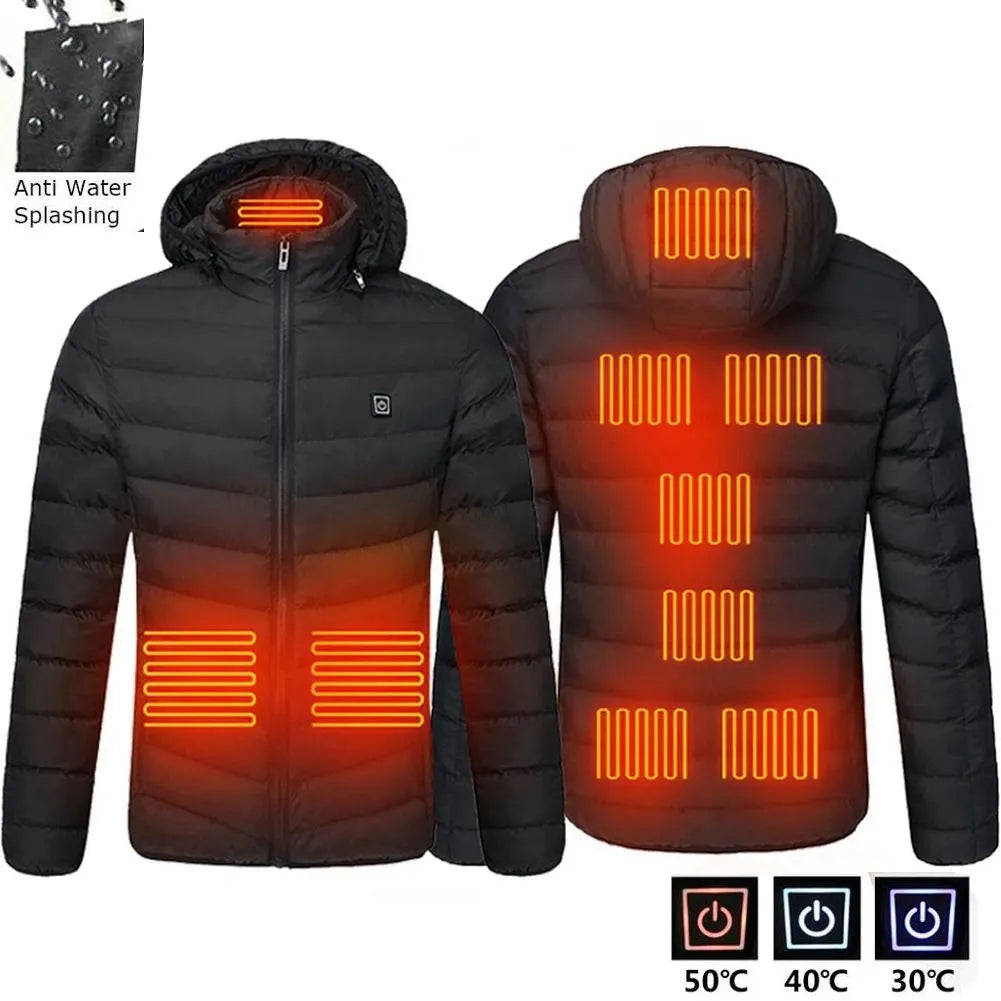 🛍 TIRED OF CHANGING BATTERIES?
Our Jacket uses USB-powered, high-efficiency batteries, providing long-lasting heat, so you can stay warmer for longer and reduce the hassle of frequent battery changes.

PRODUCT DETAILS
Material: 100% Waterproof Polyester
Water Resistant & Windproof
Zip-Up
10 Hours Charge At Max Temp
Carbon Fiber Heating Technology
Powered by any USB Powerbank/Portable Charger (Not Included)
Machine Washable
One Power Button Control
5 Heating Zones:
Front (Left & Right Pocket)
Collar
Back (Lower & Upper)
3 Heat Levels:
🔵 Low:
25°C (77°F)
⚪ Medium:
35°C (95°)
🔴 High:
45°C (113°F)
What's included in each package?
1 x Thermal Heated Jacket
1 x User Manual