Looking for a fun way to beat the summer heat? Try our Triangle Popsicle Molds! Available in vibrant green and orange colors, these molds feature an eight-cavity design that allows you to make multiple popsicles at once.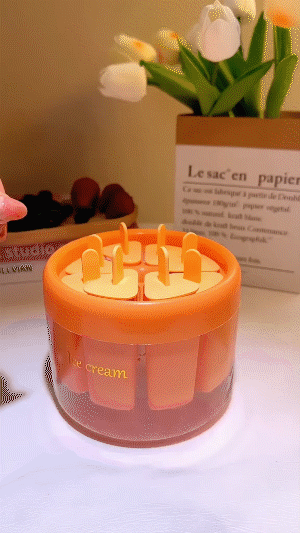 The triangular shape of the molds creates unique, eye-catching popsicles that are perfect for kids and adults alike. Made from high-quality, food-grade materials, our molds are durable and easy to clean. Enjoy a refreshing and delicious treat with our Triangle Popsicle Molds.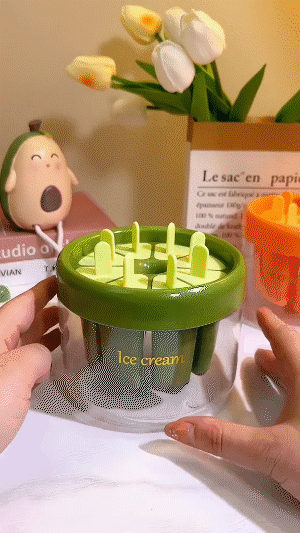 Features:
🍉[ User Friendly ] Without opening sicle Maker, inject warm water right in. After injecting warm water, give the ice a minute to simply demould and finish the ice-taking procedure.
🌈[ Has Eight-Grid Design ] With a water inject port design, Ice Cream Mold with eight grid design, that can meet different tastes, easy and quick demoulding.
🏄‍♂[ Widely Applicable ] Ice Maker is ideal for home and restaurant use, refreshing and refreshing, taste buds enjoy, and can meet the needs of home use.
🎁[ Good Quality Materials ] Ice Mold is safe to use, and made of good quality food-grade material. Easy to clean and they hold the shape pretty well
🥤[ Large Capacity ] Separate large-capacity ice storage bucket, sicles Molds are easy to use, the lower layer can be used as an ice bucket, with a large practical range, easy to carry.A set of 2 (16 popsicle) molds, 16 Popsicle Sticks, popsicle it is definitely a steal.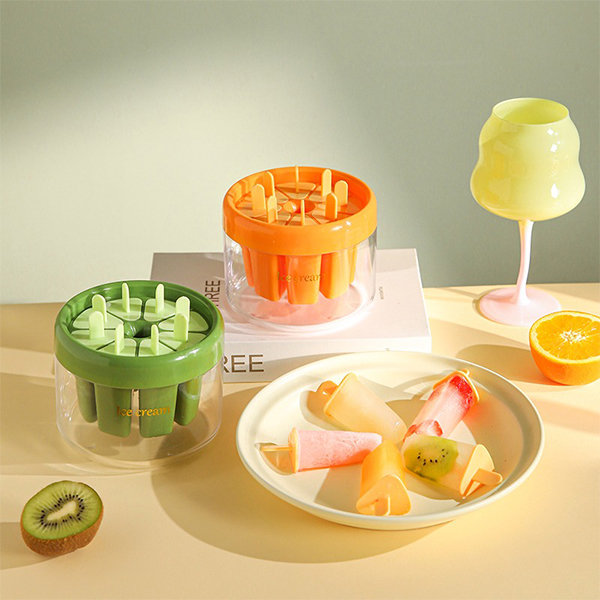 Specification:
Material: PS+PP
Size: about 13.2*13.2*11.2cm/5.2*5.2*4.41in
Shape: triangle
Packing List:
1 x Ice Cream Mold
8 x Ice Cream Sticks
1 x ice storage box