Get Ready for Endless Hours of Fun!

🕹️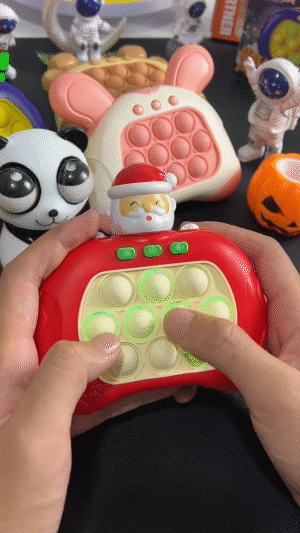 Looking for a toy that's not only fun but also helps you focus and reduce stress? Introducing Quick Push Bubble Handheld Game! These toys are the perfect way for fun and interactive experience.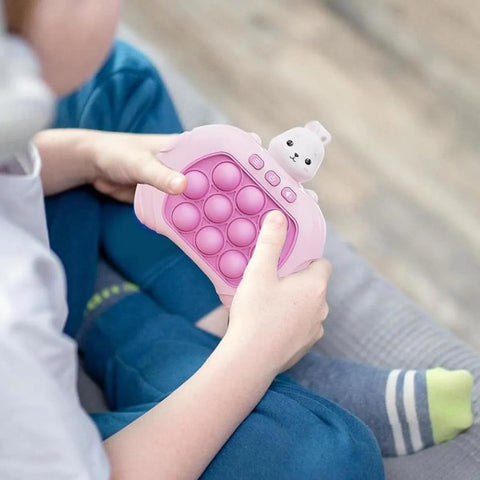 Helps improve Hand-Eye Coordination

🎮
A great stress reliever, similar to the satisfaction of popping bubble wrap! Quick Push Bubble Handheld Game are also great for sensory stimulation. The colorful design and fun popping sound make them a great way to help you relax and stay calm during times of stress or anxiety.
Serve your fidget needs with the best pop-it toy! The sound and light will satisfy your senses.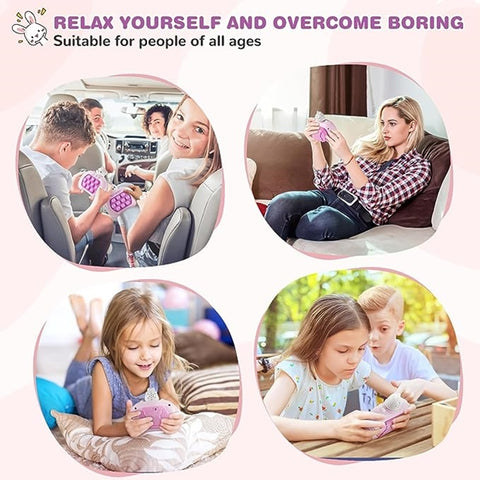 Sound and light button game, play with responsiveness; the product has a silent mode that can be selected too! 🔕
Safe Material and Comfortable Excellent Design
Quick Push Bubble Handheld Game are made with safe, durable materials that can withstand hours of playtime. Lightweight and portable, they're perfect for on-the-go sensory stimulation.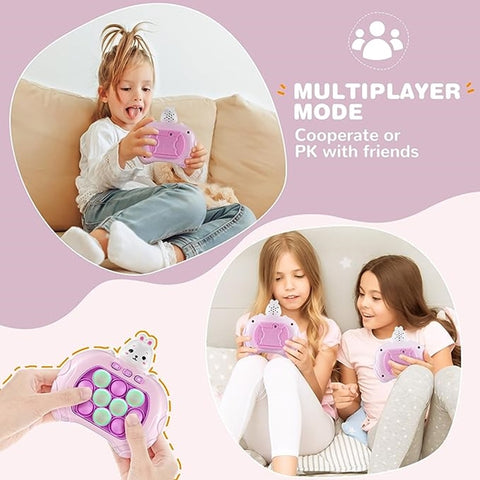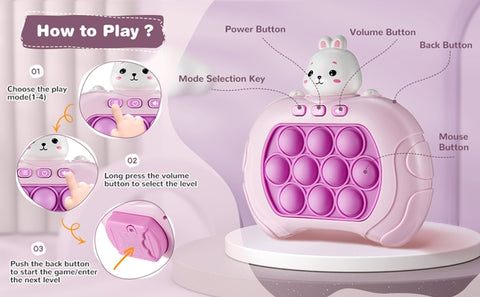 Ideal Gift for all Occasions
Perfect for playing games with friends and family, they make a great gift idea for birthdays, Easter hunt parties, school classroom rewards, and holiday goodie bags. Whether you're celebrating Thanksgiving, Halloween, Christmas, or any other occasion, our toys are the perfect addition to your festivities.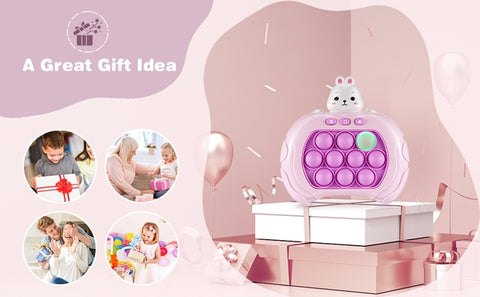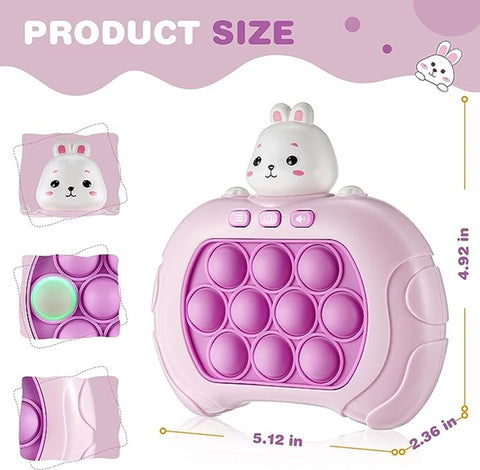 ⚡Product information:
Material:Plastic
Style:Fashion Simple
Colour: Pink/Green/Blue/Christmas
Size:14.2*11*5.5CM
📦 Package Includes
1 x Quick Push Bubble Handheld Game
---