Please note this lighter is currently backordered. Production will be complete in about 1-4 weeks.
Mini LightSaber but Mega Lighter
You bring this around any of your friends or to any parties, and the lighters guaranteed to drop some jaws & start some conversations.
Perfect for when you NEED that extra powerful flame. Be careful, it'll set fire to anything it touches.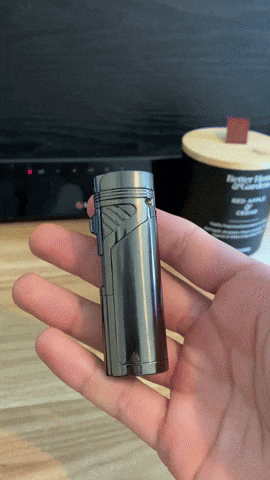 Unique Pink Colored Torch
Refillable & Reusable - Fill with butane
Adjustable Flame Size
Windproof - Stays lit in a breeze
Window that shows how much butane is left

*Due to transport regulations, all lighters come empty of butane
LAST CHANCE: An additional 50% off until 11:59 PM. Order now before it's full price!
*Use at your own risk