This LED electric baby nail trimmer is an excellent gift for friends, family members and anyone with a baby. Compact, lightweight, and easy to gift.
NEVER WORRY ABOUT CUTTING YOUR CHILD'S NAILS EVER AGAIN!
Protect your growing baby from scratching their own baby soft skin by gently trimming their nails with a safe baby nail file.
Safely and quickly trim and polish your little one's toenails and fingernails using the Baby-Treat™ Electric Nail Trimmer.
No need for unsafe nail clippers; this electric trimmer is safe and easy to use.
Features:
LIGHTWEIGHT, EASY TO USE, AND VERSATILE
This nail trimmer is lightweight, compact, and super easy to use with only 1 button.
You can simply operate the modes by one hand, and 360° all-round exquisite polishing makes toenails and fingernails softer and smoother.
Baby nail trimmer has a front LED light, effectively ensuring to use it even in the dark, and it is whisper-quiet enough which allows you to use it on your baby even when they're a sleep.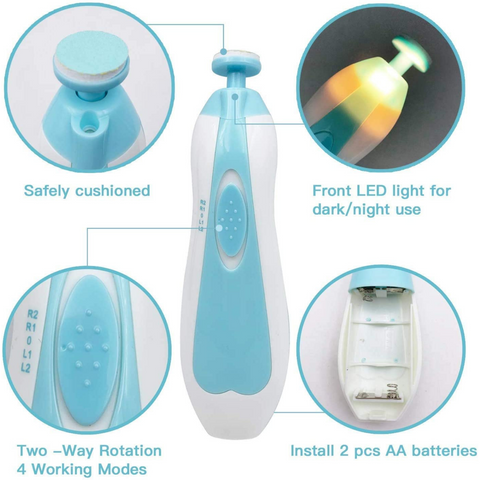 10 IN 1 NAIL CARE KIT FOR BABIES AND ADULTS
The manicure set can be used for newborns, infants, toddlers, kids from 0 to 12 months or above, as well as adults.
This baby nail file has 10 grinding heads, 6 colored sandpapers with 3 textures, which are designed for different stages of babies' growth and various needs.
It also comes with 1 cylindrical grinding head and 1 metal grinding head for adults, as well as 2 soft grinding heads for polishing.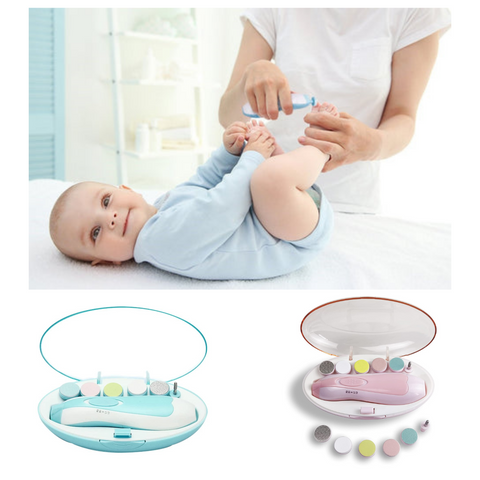 SAFE & EFFECTIVE - A safer baby nail file that won't damage cuticles or soft nail beds, you can safely & quickly trim and polish little toenails and fingernails.

WHISPER-QUIET OPERATION

- Boasting an LED front light and whisper-quiet motor, you can trim their nails while they're sleeping without them ever knowing.
VERSATILE TOOLS - These baby nail clippers come with 3 cushioned sandpapers safe for babies and children, as well as 3 attachments for adult use.
MULTIPLE SETTINGS - Control speed (high/low) and rotation (clockwise/reverse) for enhancing nail filing positions and softer, smoother nails
LIGHTWEIGHT, COMPACT DESIGN - Made with a one-button design and powered by 2 AA batteries, this is the perfect baby shower gift for home or travel.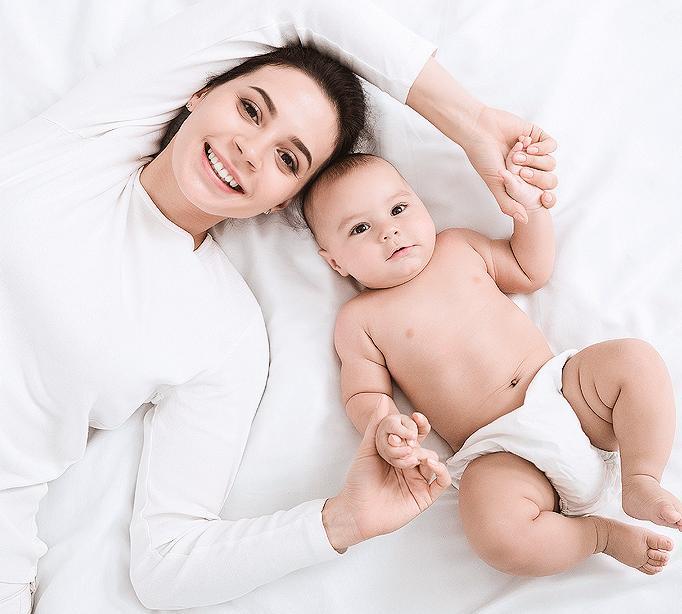 Specifications:
Material: ABS
Size: 4.5 * 3 * 13cm
Power supply: 2xAA batteries
Fast level: 8000rpm / min
Slow speed: 5000rpm / min
Voltage: 5V
4 working modes
R2 ---- High-speed counterclockwise rotation
R1 ---- Low-speed counterclockwise rotation
L1 ---- clockwise rotation at low speed
L2 ---- High-speed clockwise rotation