The Face Of The Future!
EXPLORE THE INFINITE FACES AND POSIBILITIES WITH THE LED SMART MASK!
Choose From Unlimited Faces
45 ANIMATED EFFECTS + 70 FACES TO CHOOSE FROM. UNLIMITED PHOTO UPLOADS AND TRANSFORMING SEQUENCES.

UNLIMITED DIY PHOTO UPLOADS
Upload and customize as many faces as you want from your phone. Choose between spooky faces, celebrities and also be your friends!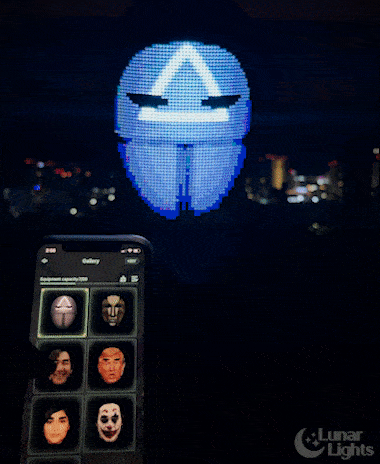 MOTION TRIGGERED FACE CHANGING
Wave the motion sensor to change faces. Personalize the sequence order when changing faces or leave it on one face.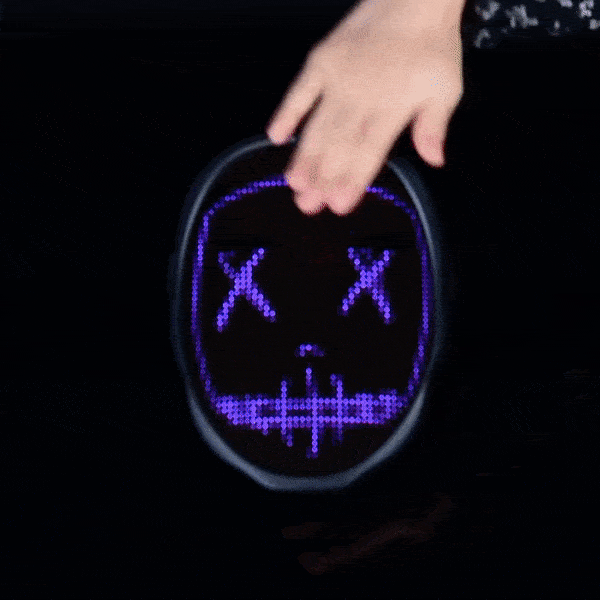 RESPONDS TO MUSIC AND RHYTHM
With the built-in microphone, automatically scan the surrounding music and play it. Choose from your music library and select different rhythms and effects. Can recognize any external sounds to change the lighting effects of the mask.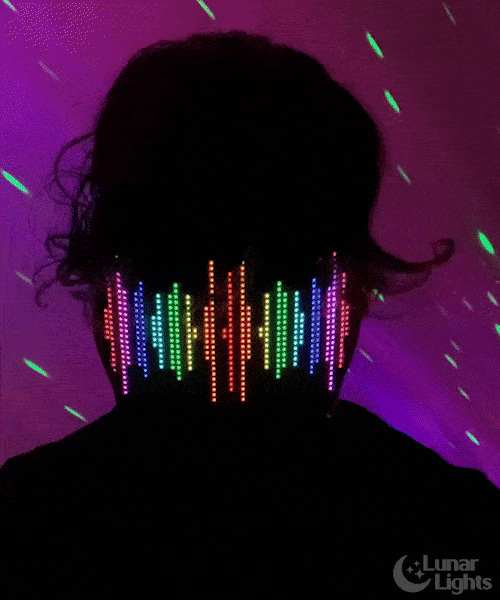 Multi purposes, Multi-Season
Highly diverse purpose mask used for any occasion. Halloween, Christmas, Concert/Rave/Club, and Back to School.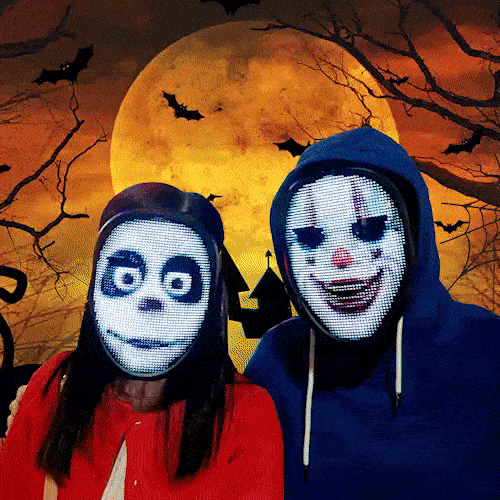 High-quality fit and full comfort
All-around comfort for any sized head or age with an adjustable headband. Soft silicone interior for hours of comfortable wearing. Able to fit small to medium-sized glasses underneath the eye visor. The HD LED display holds 2074 illuminated light beads! Adjust the brightness via our smart app. No harmful chemicals used, safe for children.
Recharge & Re-mask
Mask is equipped with a lithium ion battery that lasts up to 12 hours with 1 hour of charge! Quick Charging USB Type-C cord included.
Whats Included
1. Lunar Lights™ LED Smart Mask

2. Blackout Ski mask (Bonus)

3. Fast Charging Power Cord (For USB)