A Magical Humidifier
A contemporary humidifier is ideal for adding some extra flair to your desk or tabletop. Allow the water droplets to flow backwards to enthrall you.
Anti-Gravity Design
The anti-gravity illusion produced by our humidifier is seamless and real-time thanks to optics. Watch the raindrops slowly float to the surface as they make a soothing sound of water flowing.
Breath in Cleaner, Fresher Air
Allow the humidifier to revive the stuffy, dry air in your home. This keeps your skin hydrated and gives your home a pleasant scent.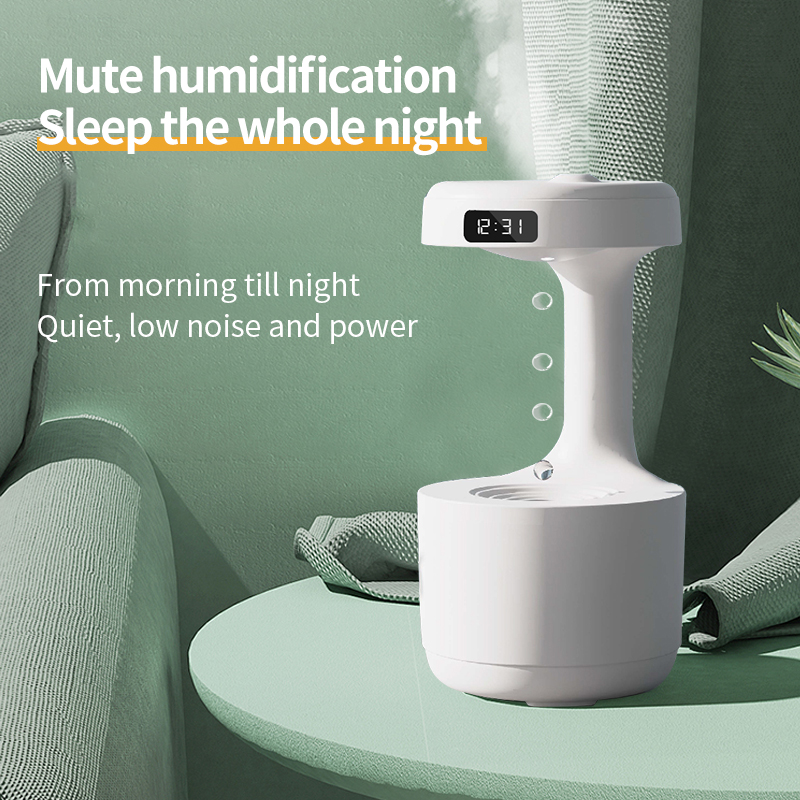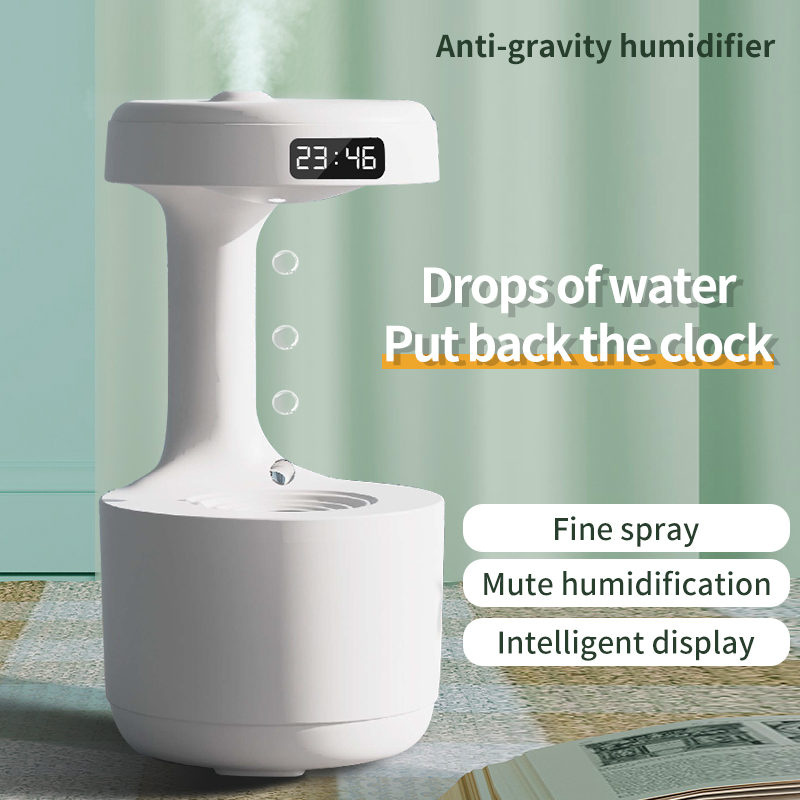 Automatic Power Off Protection
To avoid dry burning, our humidifier has an automated shut-off mechanism. You may leave it on without worrying because the sensor will automatically turn off when the water levels are too low.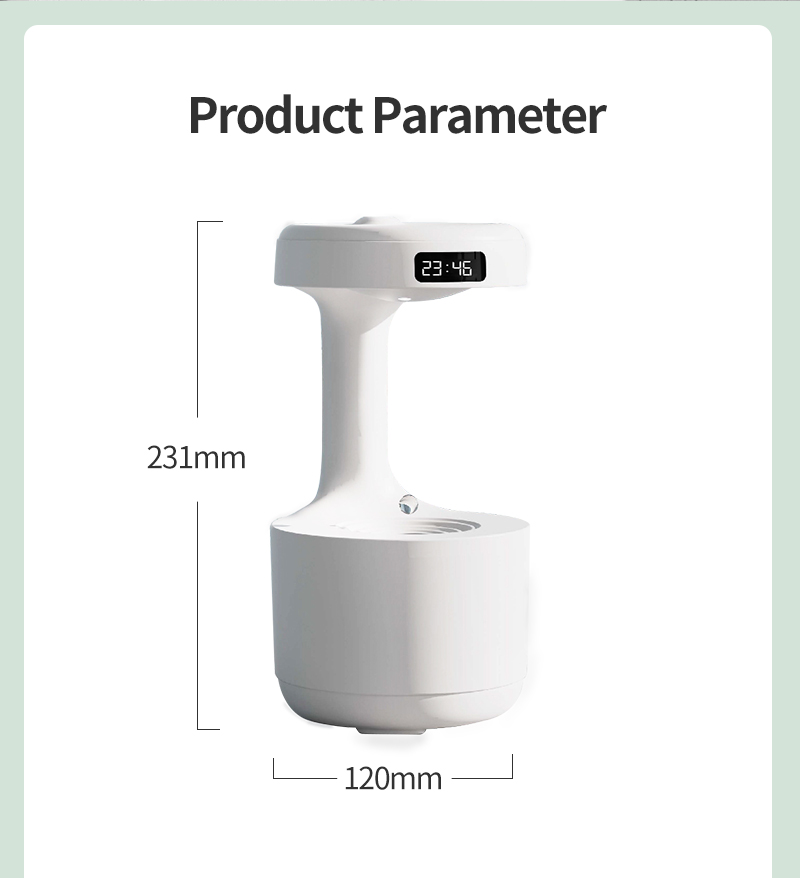 Specifications
Water tank capacity: 800ml.
Product fog volume: 100-150ml/H.
Running time: 8H.
Product color: white/black/green.
Product size: 120*220mm.
Packing list:
1 * Air Humidifier
1 * USB data cable