Don't let the darkness hold you back! Our COB Keychain Light is the perfect companion for outdoor adventures. With seven lighting modes, including a super bright mode, you'll always have the right amount of light.
Five-in-One:The COB Keychain Light is a powerful tool that combines a survival whistle, tungsten wire igniter, lighting source, bottle opener, and foldable stand in one compact and lightweight package.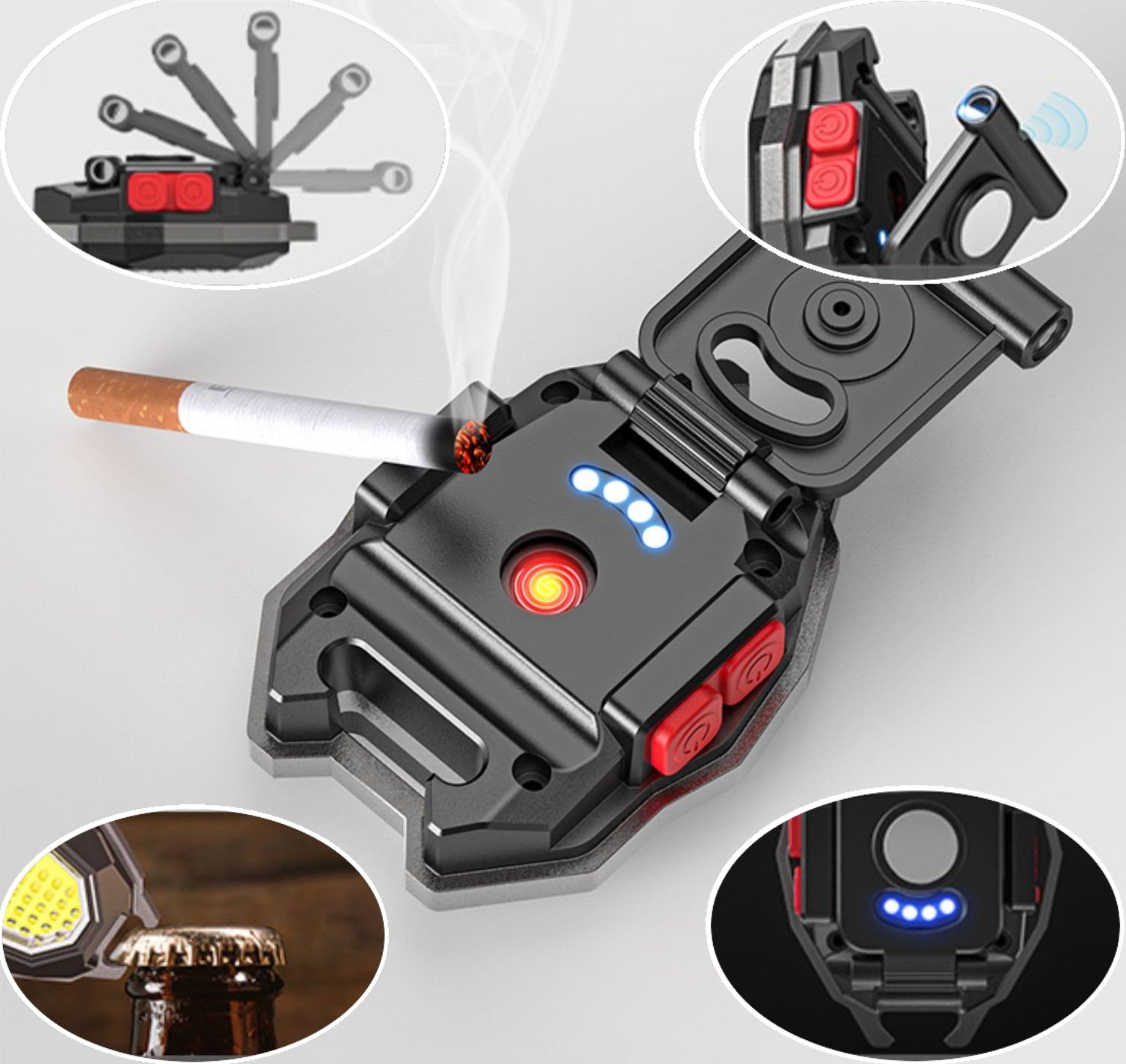 Seven Lighting Modes:The COB Keychain Light has seven lighting modes, including white light, warm light, red light, and a super bright mode that can illuminate a large area. With versatile lighting options, you'll have the right amount of light for any situation, whether you're navigating in the dark or reading in your tent.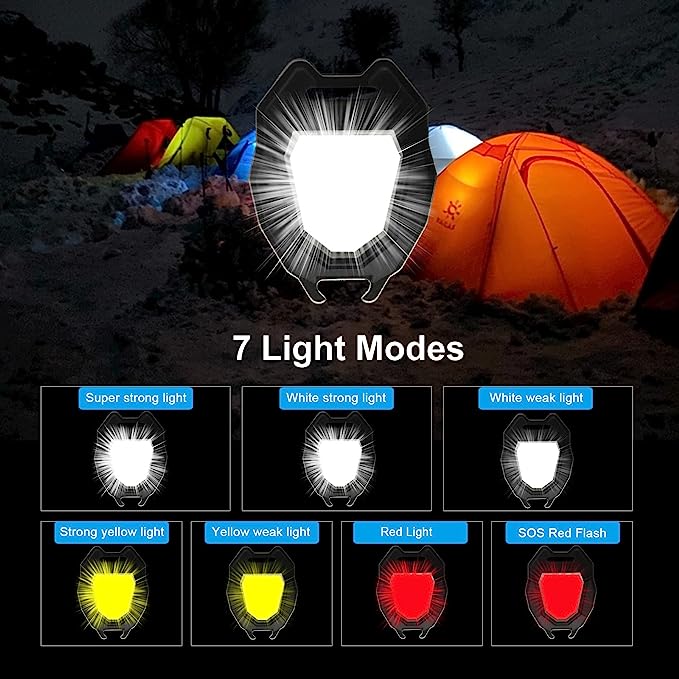 USB Rechargeable:The COB Keychain Light can be easily charged using a Type-C charging cable and has a long battery life of up to 8 hours. The four power displays let you monitor the battery usage in real-time.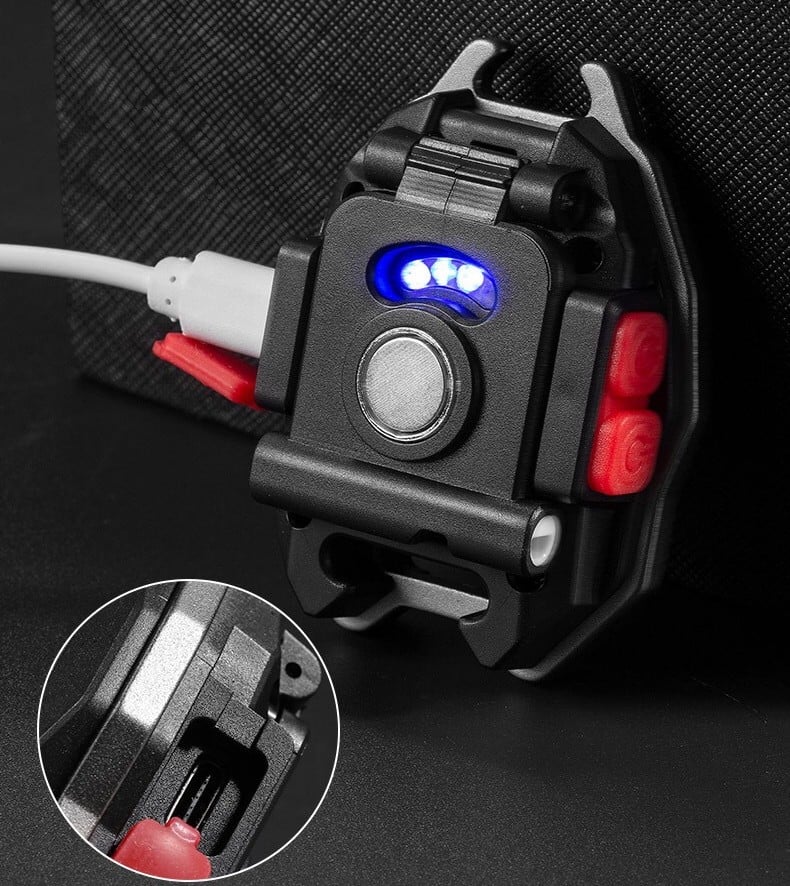 Durable and Waterproof:Made of high-quality aluminum alloy and plastic, this mini flashlight is both durable and waterproof. It can withstand harsh weather conditions and accidental drops, making it the perfect choice for outdoor enthusiasts.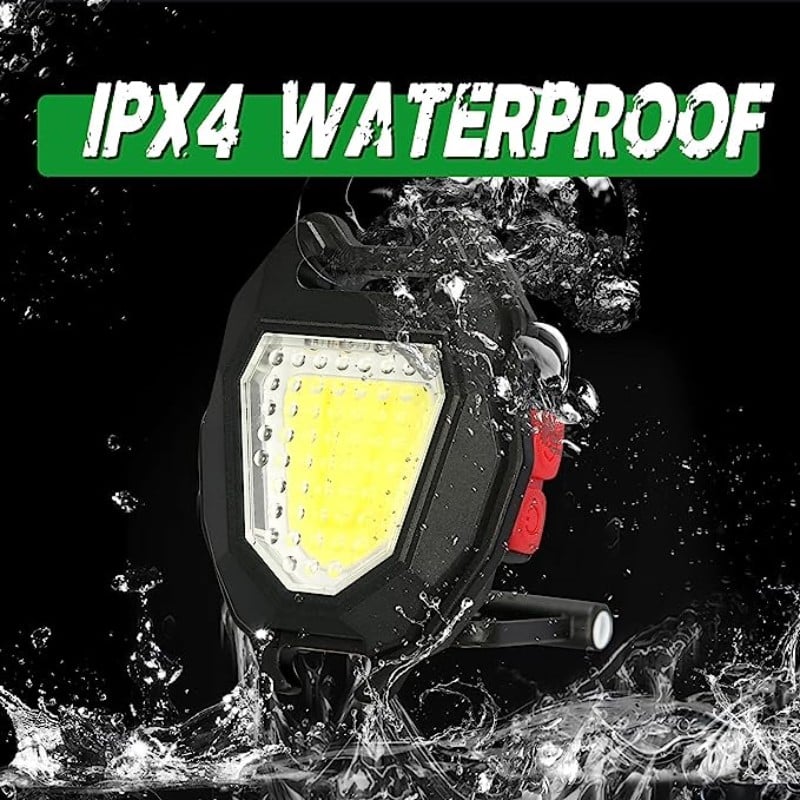 Easy To Carry:You can attach it to your keychain, backpack, or gear using the built-in slot, and it also features a hole for attaching a lanyard to wear around your neck. The magnetic back allows you to stick it to metal surfaces for hands-free use.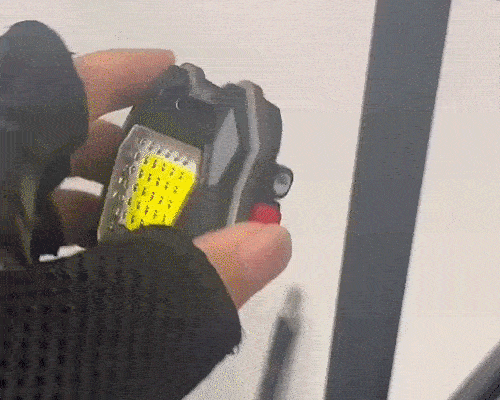 Specification
Color: Black
Energy Source: Battery
Light Source Type: LED
Material: Aluminum
Components: USB Data Cable, Battery Included
Product Size: 2.55"*1.96"*1.18"
Battery Composition: Lithium-Ion, 500mAh
Product Weight: 55g
Bulb: COB (10 white lights + 10 yellow lights + 4 red lights)
Lumens: White light 460lm, Yellow light 480lm, Yellow and white light 670lm
Run Time: 2-3 hours
Charge Time: 1 hour
Material: ABS + Aluminum