Inject some holiday spirit to your charging time!🎁🌲🎅❤️


It's that time of year again when every thing you do has to be revolved around Christmas in one way or another. This Christmas lights phone charging cable will fit right into your theme!!!
Plug the USB into a computer or any charging port, lights up and provides a festive glow when plugged in as it charges your phone.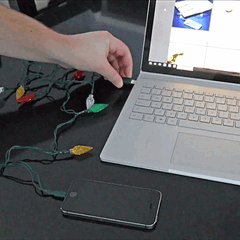 10 Multicolor LED Festive Christmas lights powered by standard USB port.
Durable, portable and easy to use with any charging port like computer, car, charger, ect...
Fast Charging Cable powered by standard USB socket and joy Fast charging.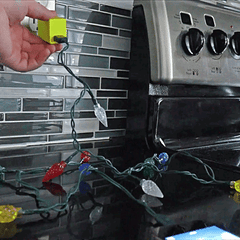 This joyful and super fun charging cable will instantly cheer up any office and help you preserve the Christmas spirit all year long.
It makes the perfect gift for your favorite Christmas lover, it will brighten up their mood every time they use it.