Driving with peace of mind, no need to worry about things falling off the seat while driving. 👍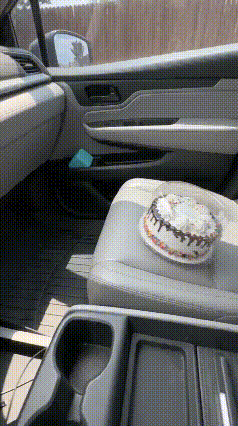 FEATURES:
Unique and Versatile: no compartments. Keeps large and small items in place and conveniently at your fingertips. Prevents anything in the seat from falling to the floor or flying through the air when you step on the brakes or turn a corner. Roomy capacity.

Adjustable and Expandable straps and buckles designed to adjust to the right size for your seat.

Durable nylon mesh; high-quality construction with triple reinforced stitching and bungee cords give it great flexibility and expandability to accommodate extra large items.

Universal Fit for Passenger seat or split-back seats. Not suitable for bench seats. Works great in cars, vans, SUVs and trucks.

Reduces Distracted Driving so you can drive worry-free. No more "mom hold".
SPECIFICATIONS:
Material: elastic/nylon

Expandable, Collapsible, Adjustable

Color: Black
Size:
PACKAGE: