The dancing skull is the perfect way to liven up any party! 💀🎭 Bring it along and watch it get everyone dancing! 💃
The first time to play 3D printing toys, the spring twist skeleton is super fun, and it can be displayed when it is not twisted, which is a little funny cells on the body.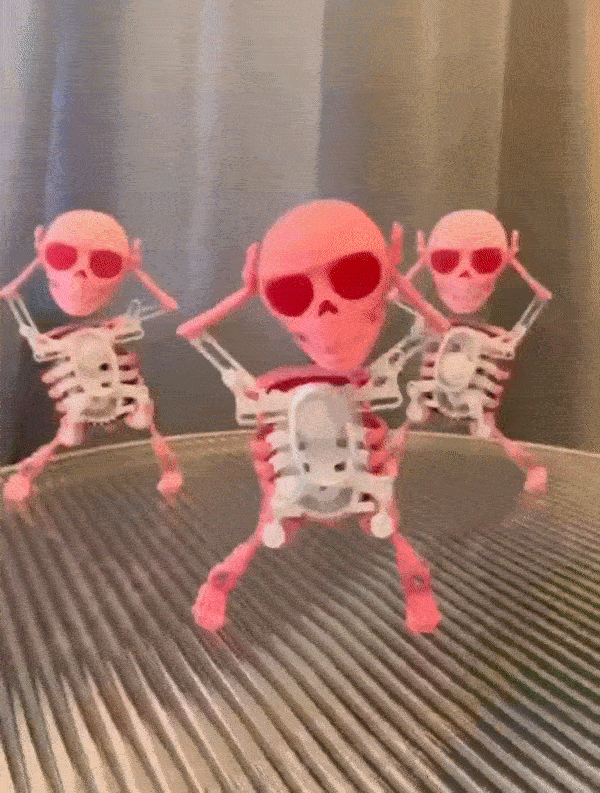 The dancing skull is the perfect way to add some fun and excitement to your day! 💀🎭 Watch it dance and laugh along! 😂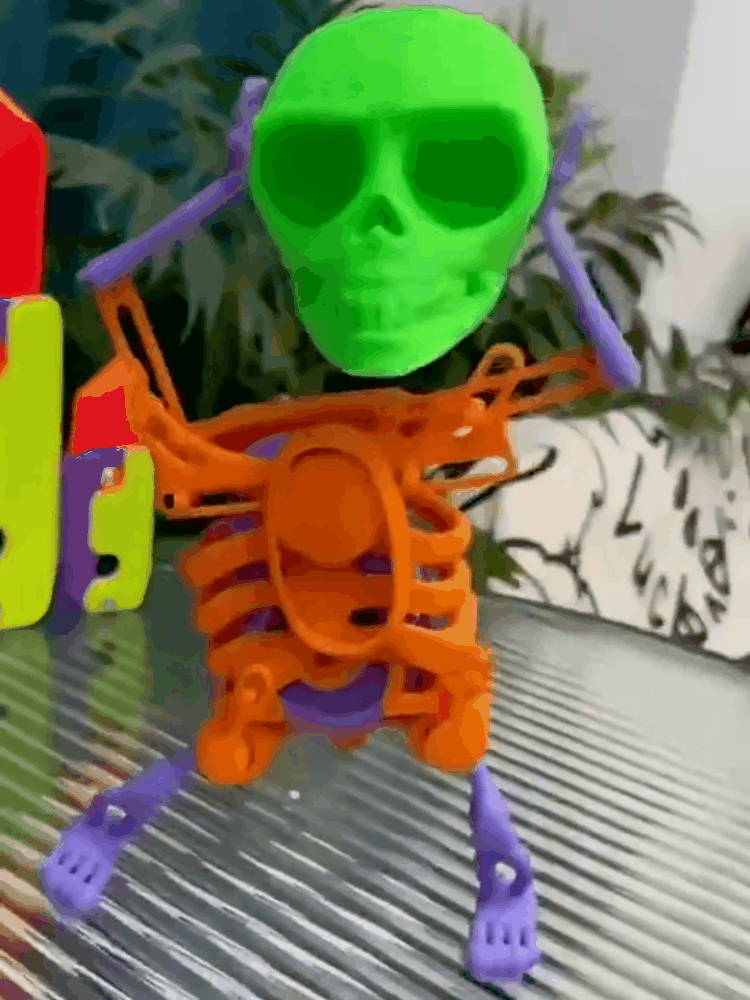 Operation: Plug the key in the butt, turn clockwise to the end, let go, you can swing back and forth.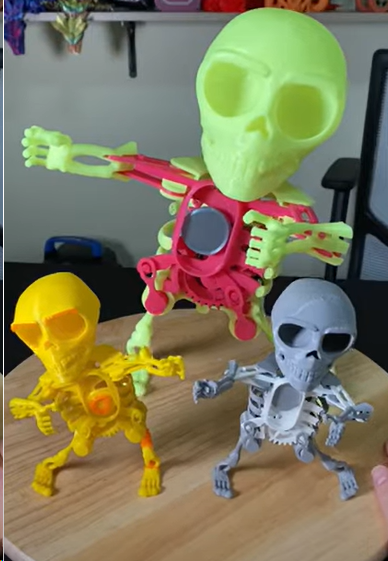 Specifications:
Dimensions: Large size: 22CM/8.66 IN, Small size: 17CM/6.7 IN
Material: Resin
Care Instructions:
To maintain the vibrant appearance and functionality of your Dancing Skull Toy, avoid exposure to extreme temperatures, direct sunlight, or moisture. Clean gently with a soft, dry cloth to remove any dust or debris.
Package Contents:
1 x 3D Printed Dancing Skull Toy