STOP WASTING TIME AND YOUR BITS!
Organize and hold all your important bits to get the job done.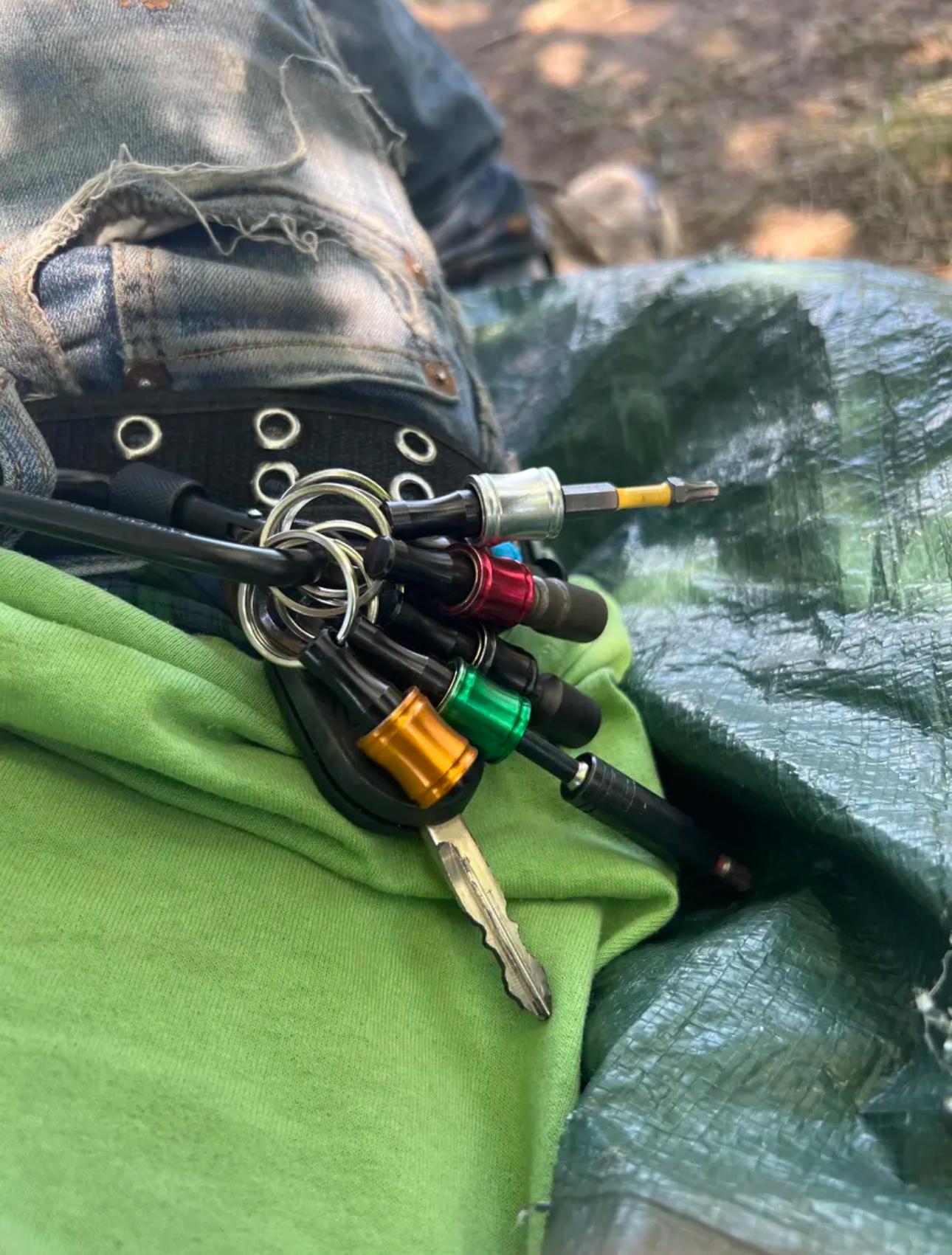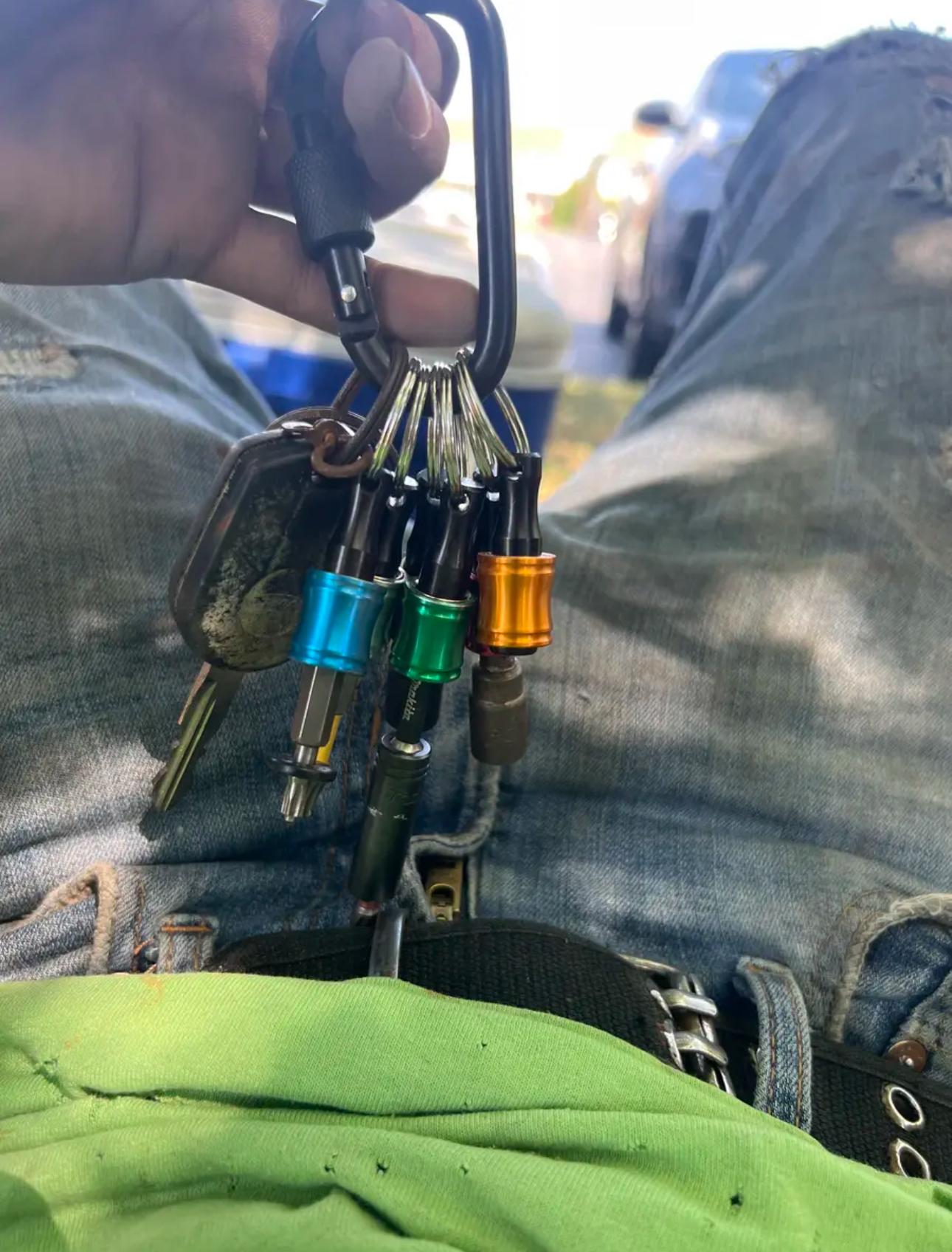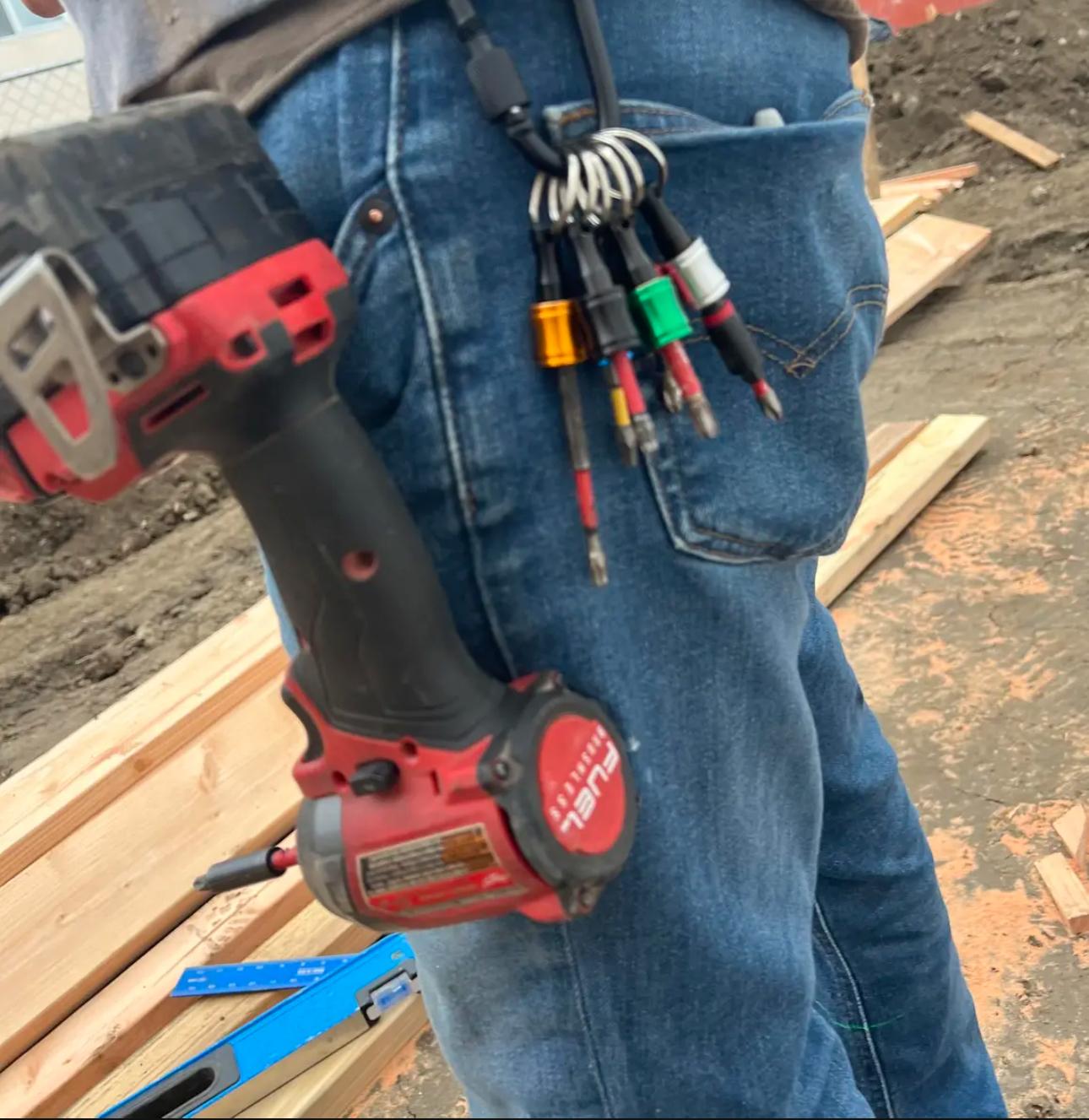 The extension rod is made of aluminum alloy. It can be fitted with a short bit or a long bit. This keychain has a flat, thick and round design, which makes it easier to take the product and change the bit with one hand.

The smooth surface processing and pull-out bushing can avoid accidental dropping of tools and facilitate high-altitude operations.

The powerful ball lock buckle can carry tools up to 500g in weight.

Large-diameter flat-mouth rings are easy to install on chain buckles.

Comes with a chain buckle, which can be hung on a belt.

You can also use the keychain post with your favorite carabiner according to your needs.

Universal 1/4inch quick hex shank and 1/4inch hex socket fit most electric drivers, hand-held drivers and bits.

Compact and portable, easy to carry around. Suitable for drill, screwdriver, batch head and other to transfer.