Experience the thrill of owning a miniature masterpiece with the 1:24 Diecast Pagani Huayra Dinastia Toy Car.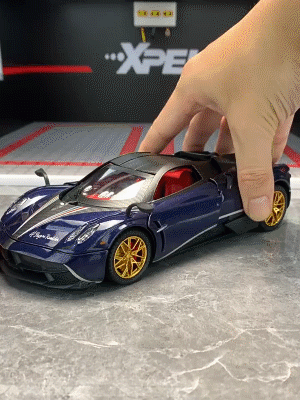 This exquisitely crafted replica captures the essence of the legendary Pagani Huayra Dinastia, a car that redefines automotive excellence.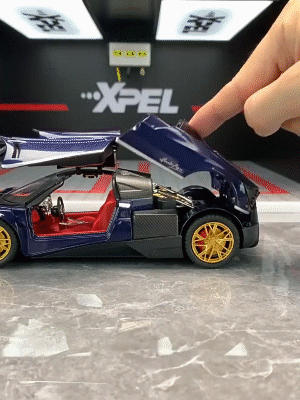 Features:
Impeccable Design: Every detail of the Pagani Huayra Dinastia has been meticulously recreated in this 1:24 scale diecast model. From the sleek aerodynamic curves to the iconic gull-wing doors, this miniature car embodies the true spirit of automotive artistry. The attention to detail is simply unparalleled, making it a must-have for any car enthusiast or collector.
High-Quality Construction: Crafted with precision and built to last, this diecast model is made from high-quality materials. The exterior boasts a flawless paint finish, replicating the lustrous appearance of the original car. The interior showcases a stunning level of craftsmanship, with intricate details and a realistic dashboard. The rolling wheels are smooth and provide an authentic driving experience.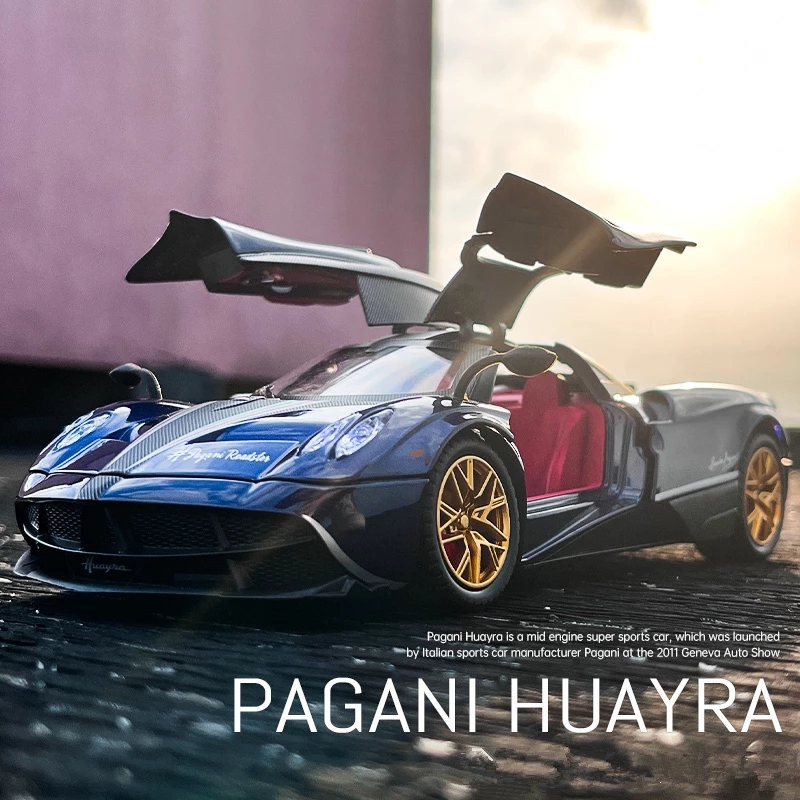 Perfect Display Piece: Whether you're an avid collector or a fan of luxury automobiles, this 1:24 Diecast Pagani Huayra Dinastia Toy Car is a perfect addition to your collection. Its compact size allows for easy display on shelves, desks, or in a dedicated showcase. Showcase it in your office, living room, or man cave, and let it become the centerpiece of attention.
Ideal Gift: Surprise a loved one with this remarkable diecast model car. It's an ideal gift for car enthusiasts, collectors, or anyone who appreciates exquisite craftsmanship. Whether it's for a birthday, anniversary, or special occasion, this Pagani Huayra Dinastia toy car is sure to impress and delight.
Specifications:
Scale: 1:24
Material: Diecast metal with plastic parts
Detailed interior and exterior
Opening doors
Smooth rolling wheels